Sun 2020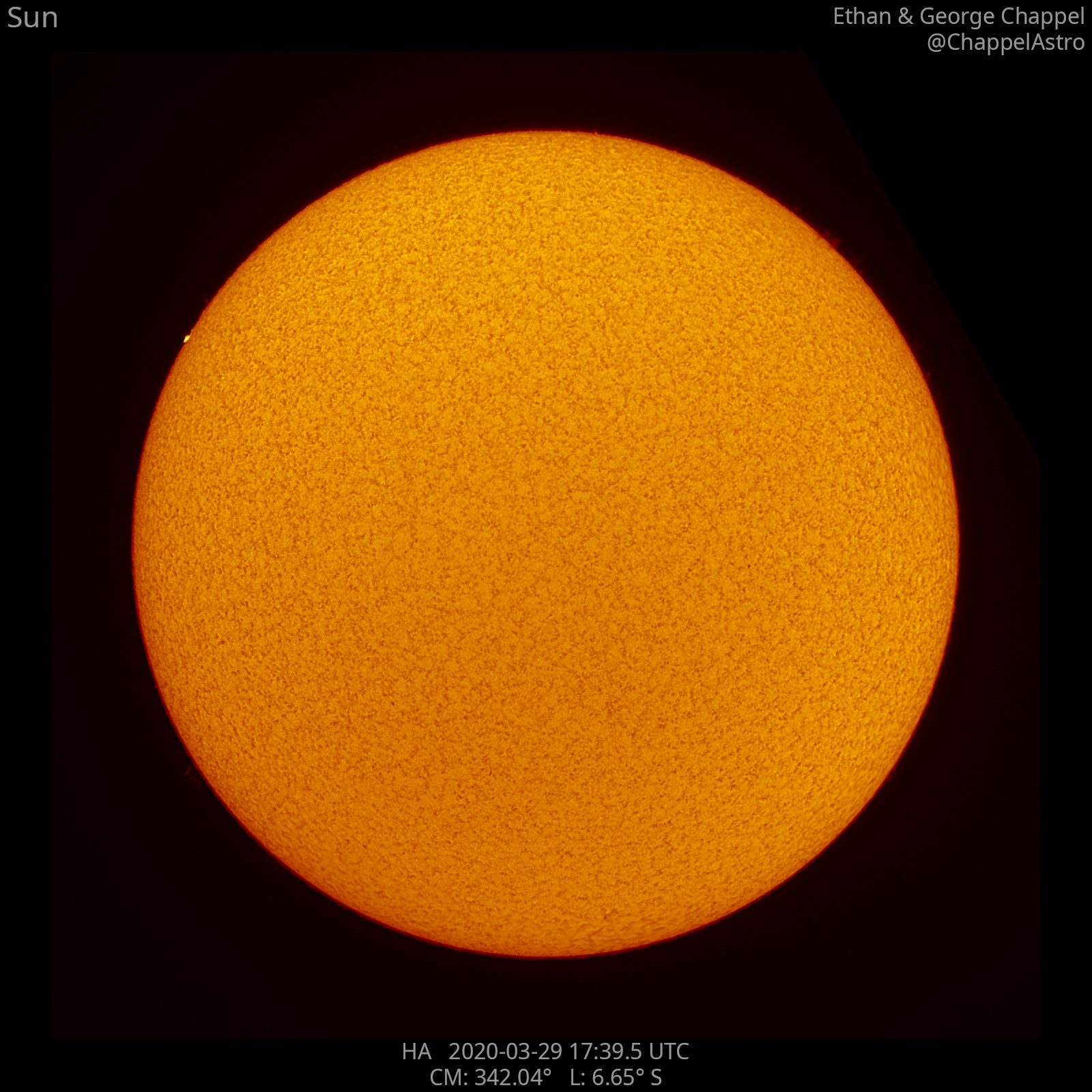 UTC
First light with our Lunt Solar Systems LS60T Hα with double-stack. Sky around the Sun was mostly cloudy with a few clear spots. Very pleased with the result given the circumstances!
Notes:
An active region on the northwestern limb is rotating into view.
More Info...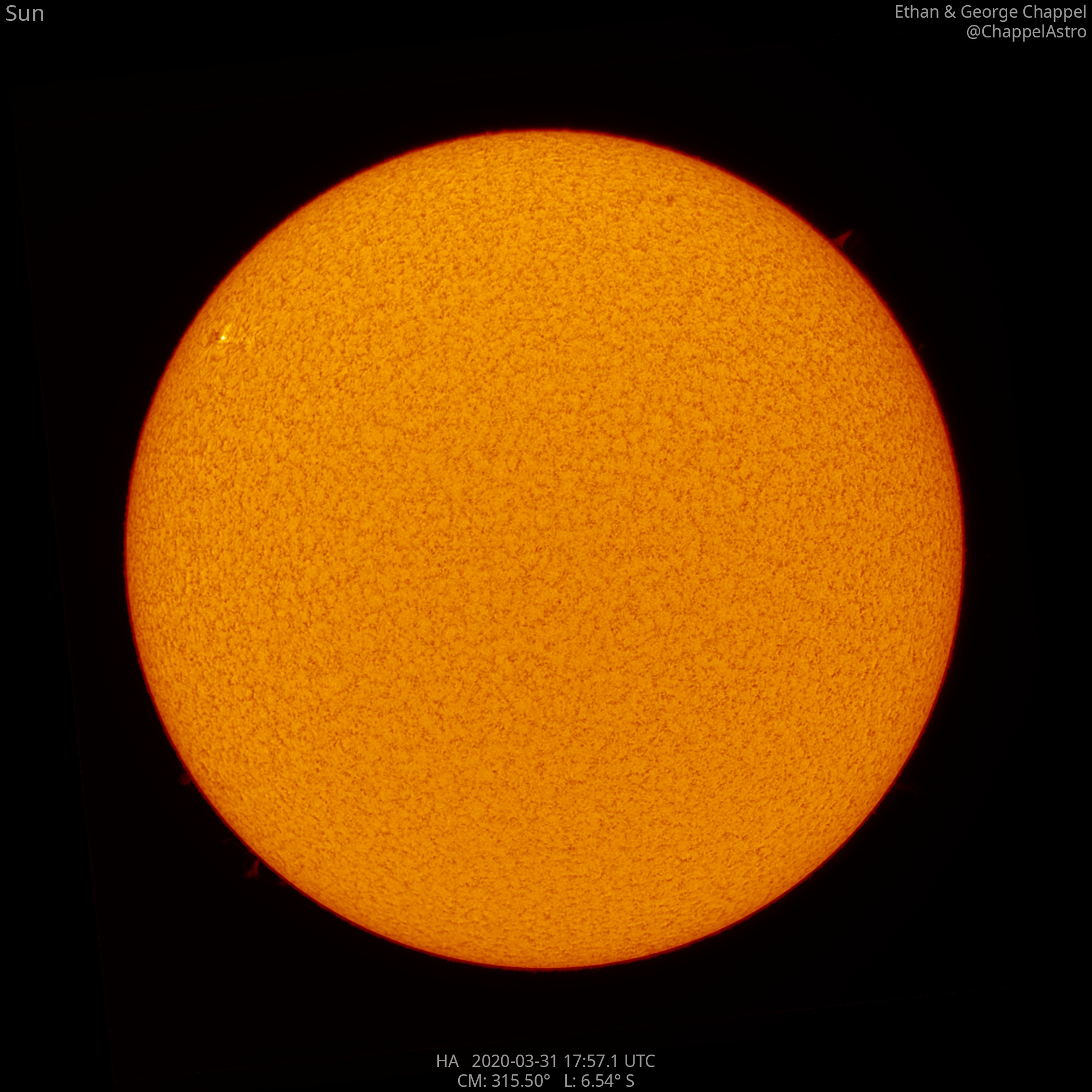 UTC
Another round of imaging the Sun. Conditions were a little better than the previous session. I decided to drizzle 150% during stacking to get more resolution out of the data.
Notes:
Active region 12759 has rotated onto the disk in the 2 days since the previous image.
Prominences can easily be seen at the 2 o'clock and 7 to 8 o'clock position on the limb.
More Info...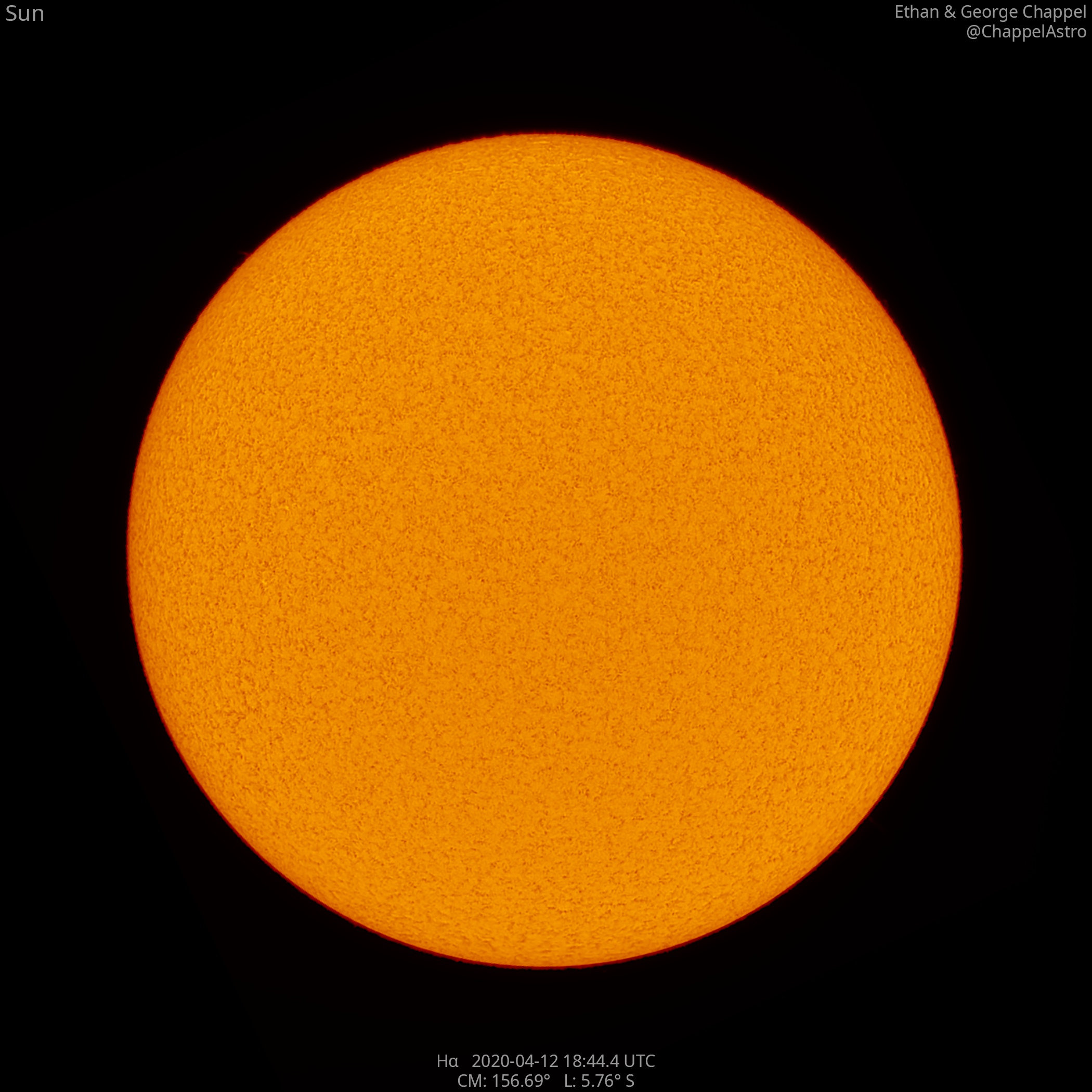 UTC
Another good day for imaging the Sun after two weeks of clouds and rain.
Other than a small prominence on the northwestern limb, the Sun appears featureless aside from its usual texture.
More Info...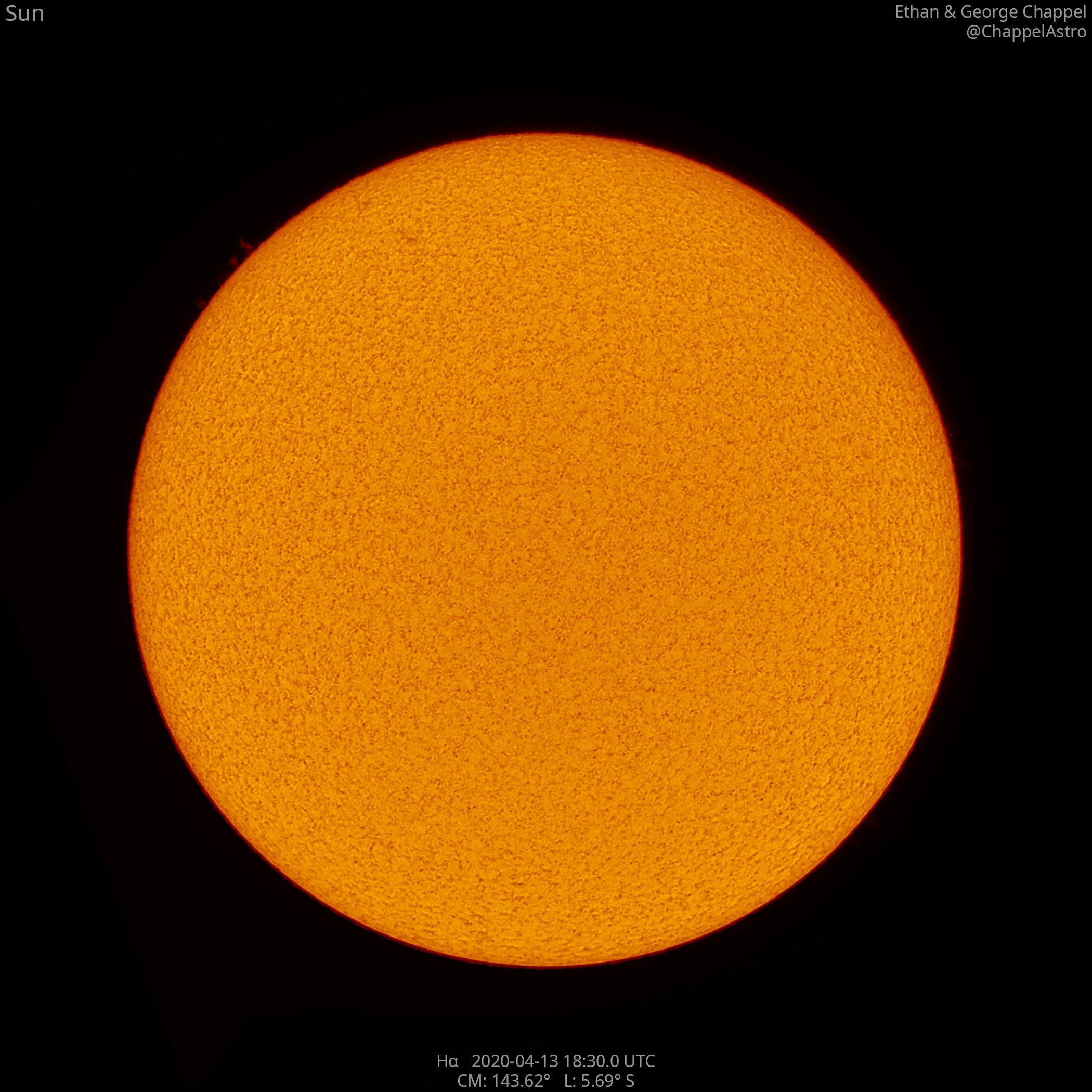 UTC
Some minor activity has appeared on the Sun after a rather plain appearance yesterday.
Notes:
A few bright prominences are on the northwestern limb.
Two small, faint filaments are near the bright prominences.
More Info...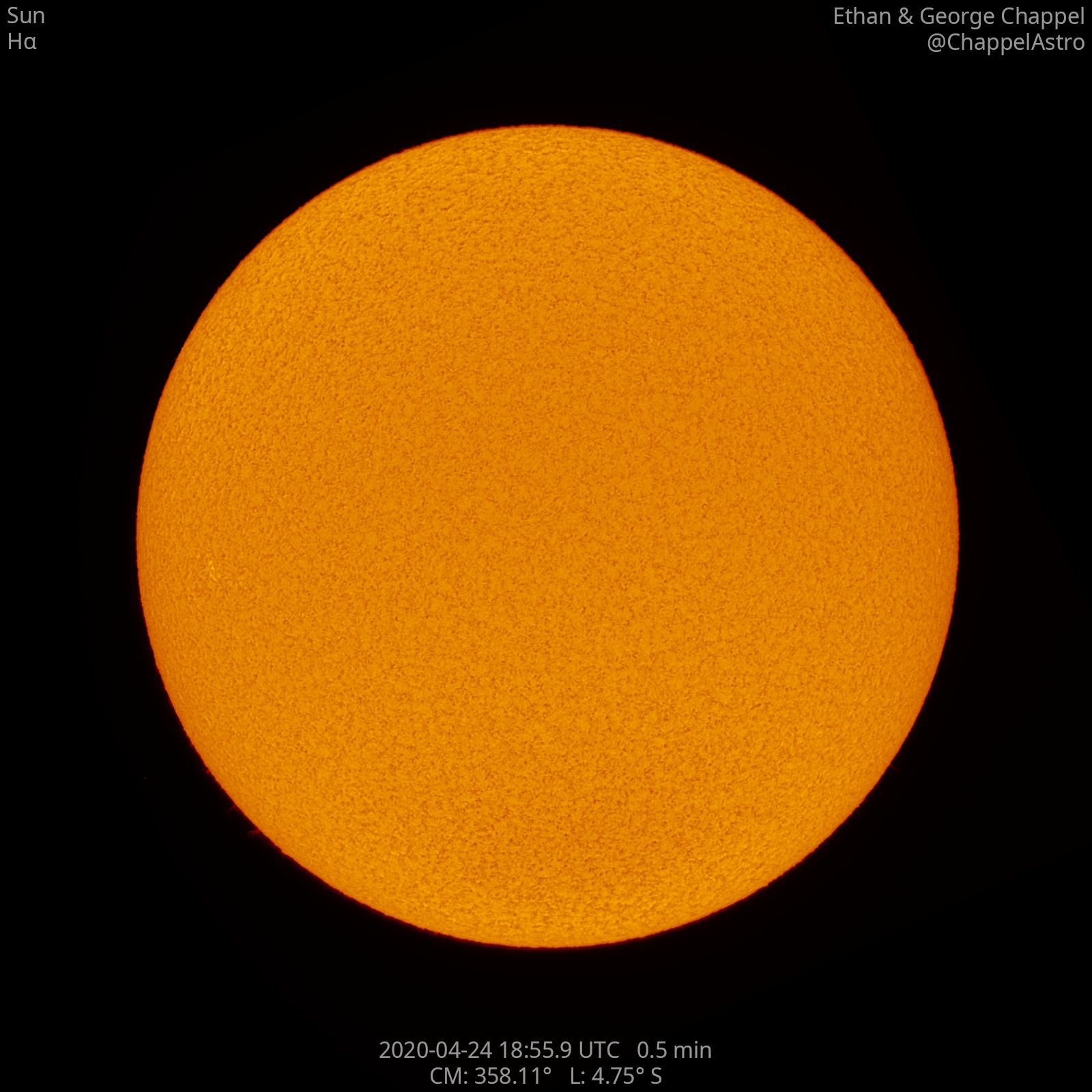 UTC
Returned to the daytime skies after a week to see the Sun in H-alpha. Seeing and transparency were good.
Notes:
AR12760 is rising. Its position is near the equator suggests this region is part of cycle 24.
More Info...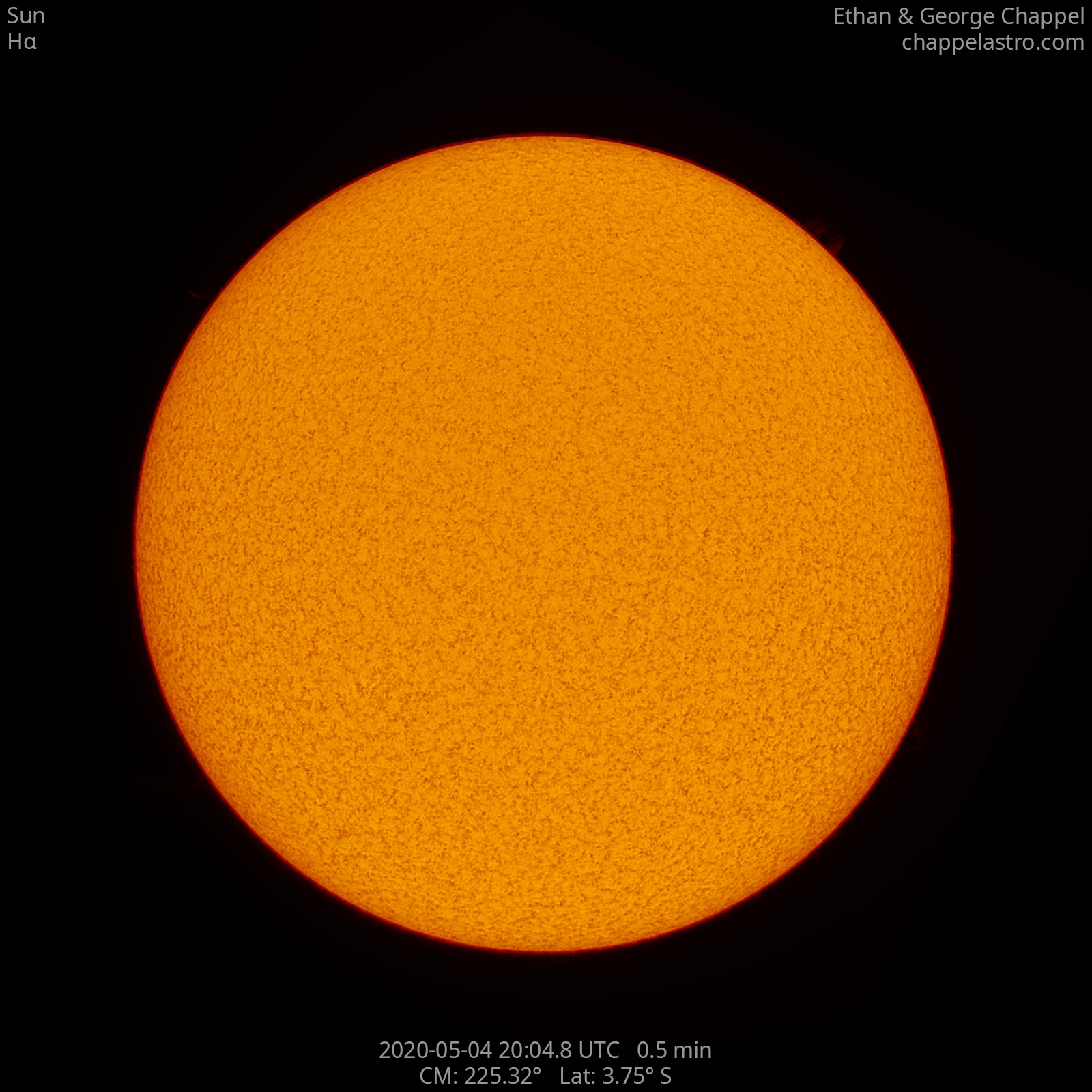 UTC
Good seeing and transparency. No active regions visible, but four prominences are extending from the limb.
More Info...