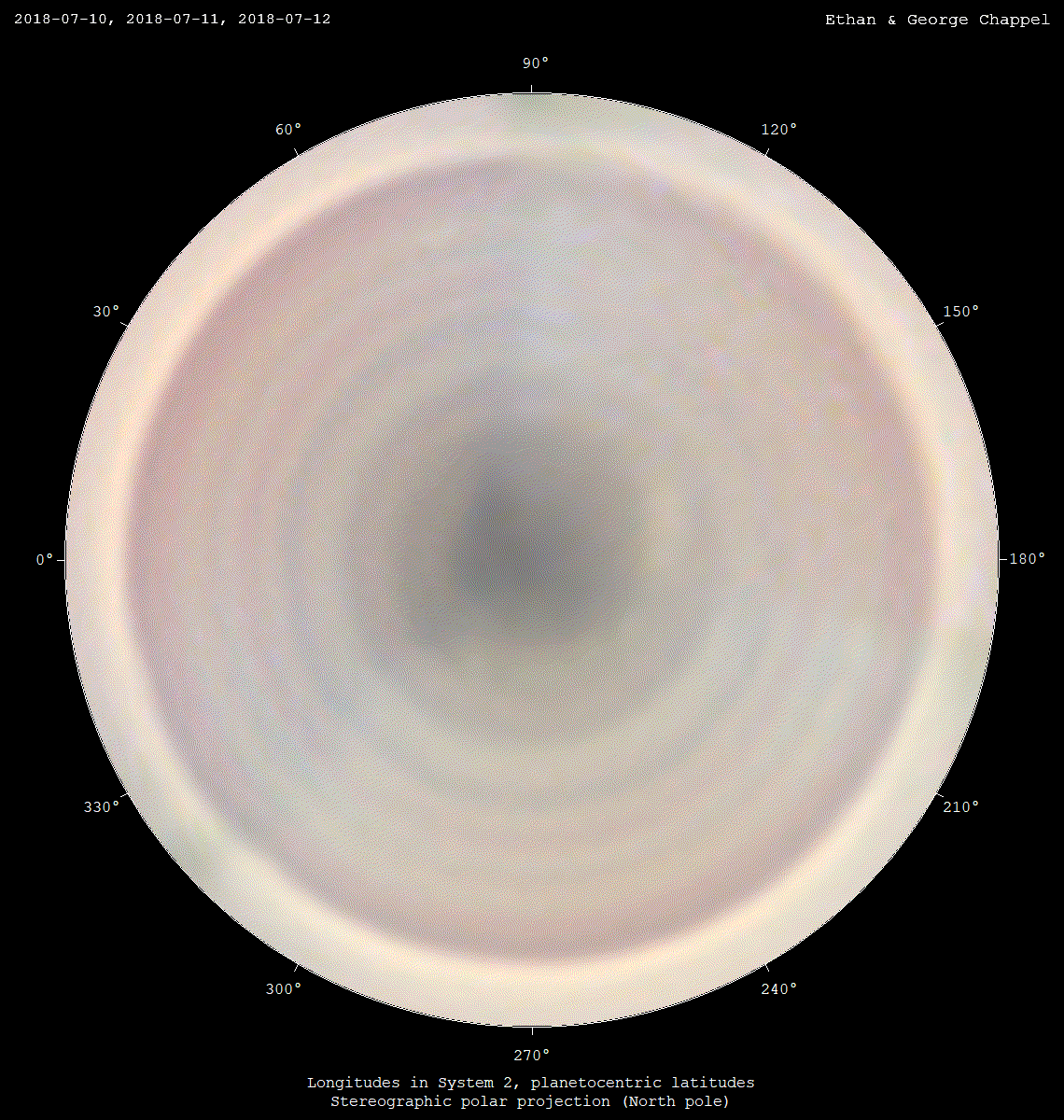 North Stereographic Timelapse 2018-07-10 to 2018-07-23
Description
Much like Jupiter, imaging Saturn over two weeks allowed us to make a time-lapse of its cloud-tops.

Notes:
There is an outbreak near the north pole at 180° longitude.
A secondary outbreak is rapidly drifting away eastward from the storm.
There appears to be a tiny bright spot between the North Temperate Zone & Belt near 80° longitude on the 1st frame, 60° on the 2nd frame, and 30° on the 3rd frame.
Created with these projections...